Good afternoon everyone!

Today my post isn't Stardoll related but I'm sure it's something that most of you can relate to and that is New Years resolutions. At the end of every year I tell myself that I'm going to do things differently the following year, but it never happens because I'm incredibly lazy.

This is a list of some New Years resolution that I set every year and have never achieved!

1. I won't be lazy



It's just not going to happen.

2. I will eat healthy food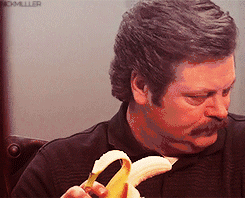 I will eat a banana and it'll be fine but then I'll eat everything in the house. Everything.

3. I will exercise. more.



I took my dog for a 15 minute walk, felt really proud of myself and left it at that.

4. I'll study.



Procrastination (aka the internet) is a killer. If you take away the wifi I might study after my meltdown.

This year if you want to set goals and targets do it one at a time, make it realistic, and do your best to stick to them! Unfortunately it's not going to take a week to turn things around.

I wish everyone reading this all the best in the new year. May you be truly happy.

What are your goals for 2016?

Happy new year,

Love,
Sarah